Promotional Labels
Promotional labels are an effective marketing tool.

Promotional labels are used in temporary offers in order to increase sales, introduce or position a brand.
There is a wide variety of printing possibilities for this type of labels, which we can manufacture in PCM.
We have the capacity to manufacture long and short runs as well as a variety of presentations.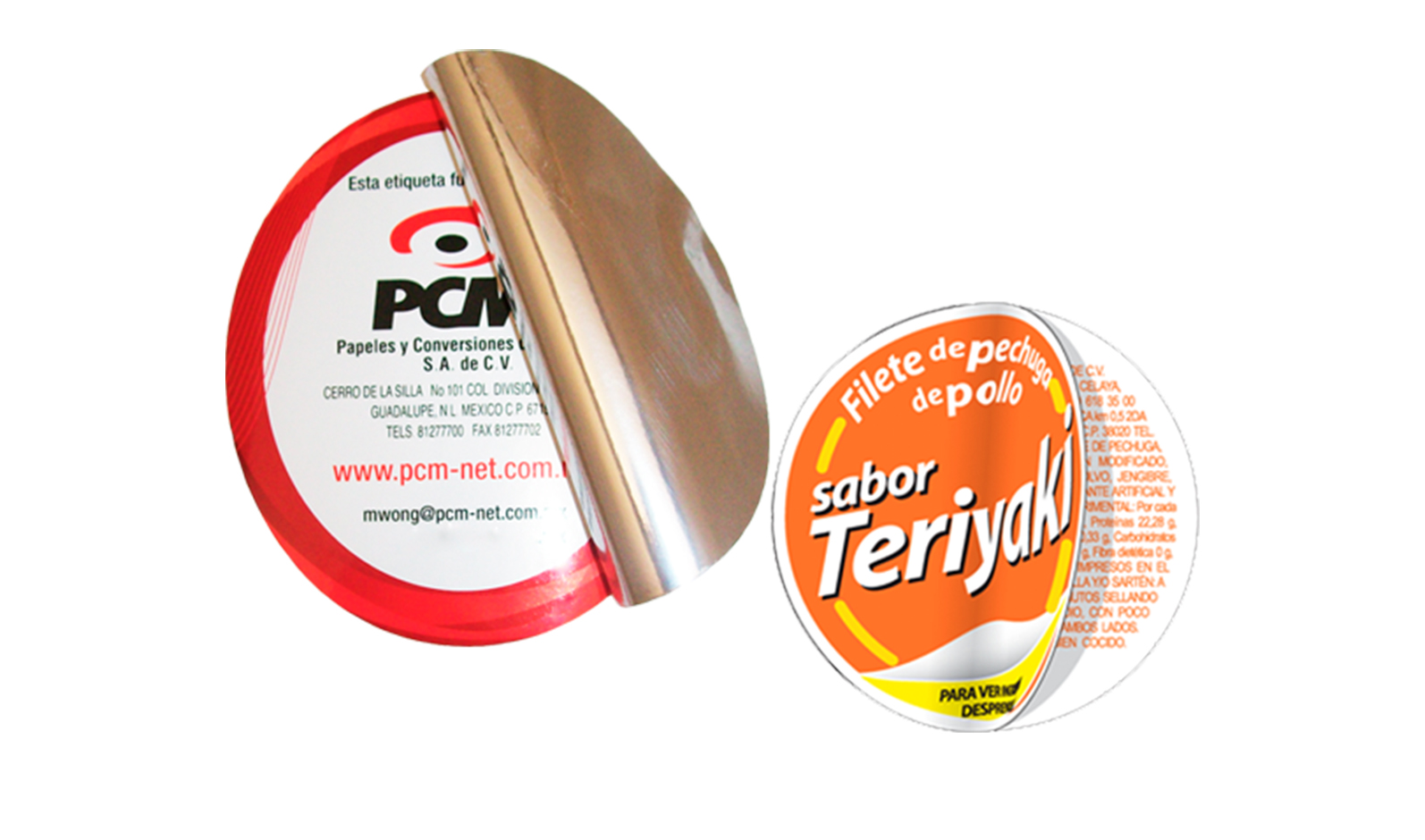 It is the most common form of promotional label, it serves as a support for promotions for advertising purposes.
Label manufactured on special materials.
Special effect for labels
Sticker coated in specific areas with a special "scratch" ink. It may or may not be protected by a top sheet to protect it from friction and allowing direct contact with food.
Holographic Stickers are composed of multiple two-dimensional layers with images placed one behind the other at a visual depth that produces the effect of three-dimensional hologram.
Stickers covered by a special ink sensitive to temperature that allows the handling of hidden images or texts and function as a "thermal indicator".
Is is composed of two layers of label and adhesive that allows adhering the surface of a product or document and then detach or lift the top layer. Ideal for applications of promotion, control and handling of products between customers, manufacturers and distributors.