Corrugated Cardboard
At PCM, we manufacture sheets of sustainable corrugated cardboard.
Our suppliers are guaranteed by the FSC, which allows us to take care of the preservation of forests globally.
Our vertical structure allows us to have first quality raw material always available for the manufacture of corrugated cardboard.
We also contribute to preserve the environment thanks to our manufacturing processes that require less water consumption.
Our products are manufactured with rigorous quality standards to meet the requirements of the most demanding industries.
We serve various industries such as: automotive, electronics, food, among others.
With factories in Nuevo León, Querétaro and Jalisco we supply corrugated cardboard to the entire Mexican Republic.
We also have the best delivery times in the market and above all we ensure the quality of all our corrugated.
3
SHEET FEEDERS
Nuevo León, Querétaro y Jalisco
Corrugated
SINGLE, DOUBLE, TRI – WALL
29,000
TONS
Produced monthly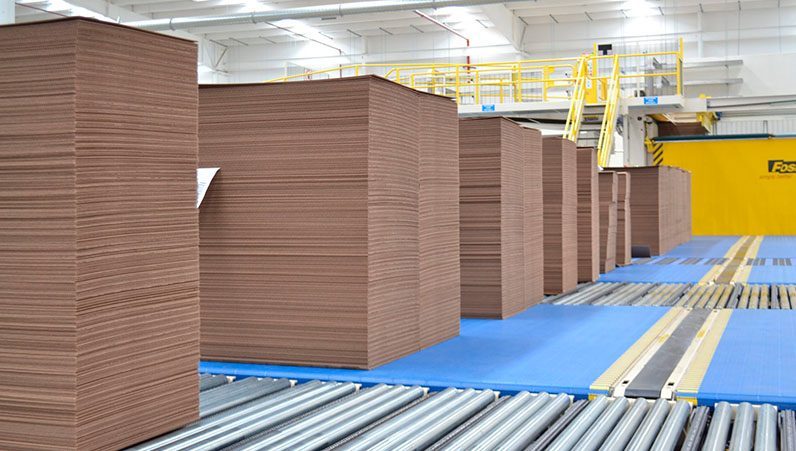 Our main competitive advantages are:
Delivery time of corrugated cardboard of 48 hours, which allows our customers to have a lower stock of corrugated cardboard in their facilities, which translates into space savings and higher productivity.
We handle emergencies with delivery time of 24 Hrs in special orders.
Track orders in real time via web and customer service via call center with agent assigned to the corporate account.
The cardboard factory is supplied by our own paper mill with which we guarantee the quality of it and that we will always have supply of the raw material.

Recognition as one of the Best Mexican Companies for the 4th consecutive year, obtaining the recognition of "Gold Company".